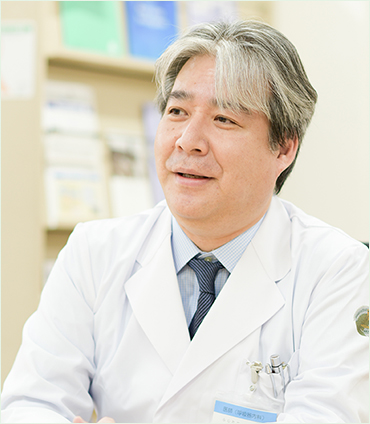 Scope and importance of respiratory internal medicine
As respiratory physicians, we manage various diseases including respiratory infectious disease, asthma, chronic obstructive pulmonary disease, lung cancer, diffuse lung disease, and sleep apnea. Despite the broad scope and importance of the field, the number of respiratory physicians is still insufficient. We believe that it is our responsibility to foster young and excellent respiratory physicians.
Long history pursuing the field of respiratory internal medicine
We are very blessed with a research foundation and human resources that have been cultivated over 70 years. Professor Hattori has now been appointed as a fifth-generation professor in our department, and we will continue to lead the way in further development of respiratory internal medicine in Western Japan.
Contribution to the internal medicine network in Hiroshima Prefecture
Hiroshima University School of Medicine, as the only medical school in Hiroshima Prefecture, has a major responsibility for maintaining the regional medical care network. As society ages, deaths from pneumonia have increased, and the field of respiratory internal medicine has grown increasingly important. We are making a major contribution by sending many doctors to rural areas of Hiroshima Prefecture.
Promoting research that can be globally transmitted
Hiroshima University has been designated as one of 13 "Top Global Universities Type A" by the Japanese government, and aims to become one of the top 100 universities in the world. We are committed to medical education and instruction of young physicians and graduate students, and encourage an enthusiastic view of research and dedication to excellence. Through these efforts, we ultimately aim to promote research of global significance.